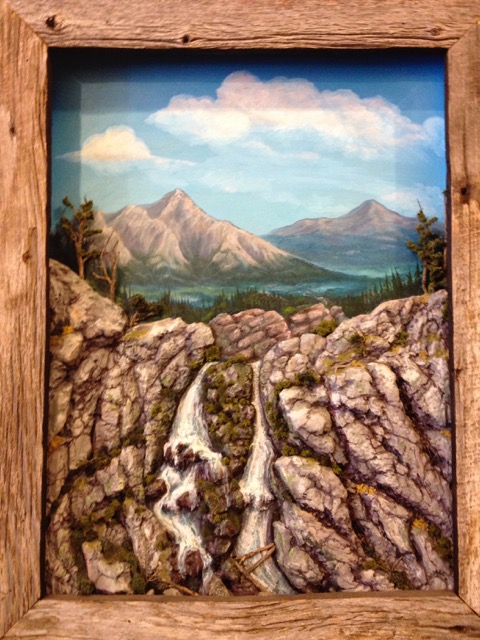 Eye Candy is a crazy little combination of Art and Treasure from Salida and around the world. You will find paintings by local Artists Curtis Killorn, Josephine and Electra Caffrey , Sandy Applegate, Jim and Claudette Barker, We currently have some very sweet jewelry made by locals Kristen Hamilton, Hettie Sherman ,Holly Stein and Ann Madland There is pottery by Salida's Rachel Rice and woodcarvings by Stan Cymansky . Other local artists represented include Jimmy Descant aka The Rocketman, Elise Mishmash, Chris and Eli Busse, Mark Maes, Doug Glen,Aaron Ensley Jared Spehler and Tim Harris, to name a few.
Handmade drums, Jewelry made from Mt Antero Aqua Marine , Vintage pin up girl art, wyang golek puppets, and Native American and Day of the Dead can all be found at this gallery!


© 2015 Salida Artists. All rights reserved. All copyrights belong to their respective owners.